What's on in Thurrock
2-day Modern Ballet Workshop
Tuesday, 13 August 2019 - 3:00pm
to
Tuesday, 20 August 2019 - 5:00pm
This summer, New English Ballet Theatre (NEBT) is offering an exciting new ballet workshop for 10 to 16 year-olds who have experience – minimum 2 years' training – in dance.
This 2-day workshop is an opportunity to learn choreography and rehearse on stage with professional dancers. Students will gain a unique insight into rehearsing and working within a ballet company. Activities on the 2 days are:
Tuesday 13 August – ballet class and rehearsal of a choreography from NEBT's repertoire
Tuesday 20 August – warm-up and rehearsal with NEBT dancers, plus showcase performance followed by a question and answer session with NEBT dancers
Parents and friends are welcome to watch the showcase performance taking place on Tuesday 20 August at 4:45pm
These workshops will be led by leading dance professionals, including former professional ballet dancers and accredited dance teachers.
Wear comfortable clothing such as T-shirts, leggings, tracksuit bottoms or shorts. If any participants own ballet shoes they are welcome to wear them, otherwise bare feet.
New English Ballet Theatre (NEBT) is a modern ballet company created to nurture a new generation of classical dancers, choreographers, designers and musicians. NEBT is committed to bringing ballet and dance directly to new audiences and young people. They are a resident company at Thameside Theatre, where they've performed in 2017 and 2018.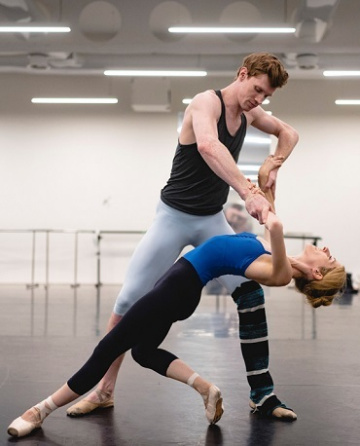 Where
Thameside Theatre, Orsett Road, Grays, RM17 5DX
Tickets
Cost:
£60 for 2 sibling children