What's on in Thurrock
Aladdin
Thursday 16 November 2023, 7:30pm
to
Saturday 18 November 2023, 6:30pm
The classic tale of the Aladdin tells of a poor street urchin who falls in love with a beautiful princess, but gets kidnapped by the queen's loyal adviser and sent down a deep dark cave where he meets a Genie who can answer all his prayers.
The kingdom is in peril from the evil Kazeer, Lord High Adviser to Her Majesty the Queen of Arabia. The Princess must find a husband before the next full moon or else all is lost and Kazeer will get his hands on the kingdom forever.
Will Aladdin finally get the girl of his dreams and will the kingdom be saved from the evil clutches of Kazeer and his interesting sidekick, Botch?
This is an amateur production by Rare Productions.
This show runs for 1 hour and 40 minutes, including a 20-minute interval.
There will be 4 performances:
Thursday 16 November at 7:30pm
Friday 17 November at 7:30pm
Saturday 18 November at 2pm
Saturday 18 November at 6:30pm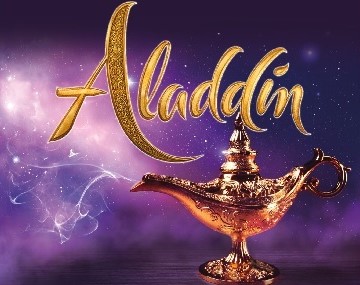 Where
Thameside Theatre, Orsett Road, Grays, RM17 5DX