What's on in Thurrock
Christmas film - Jack Frost (rating PG)
Saturday, 23 November 2019 - 2:00pm
Michael Keaton is a rock 'n' roll dad who gets one last chance to fine-tune his life in this wild fantasy adventure frosted with a blizzard of special effects!
On the verge of making it big, long-struggling musician Jack Frost (Keaton) realises he's missing something vital: time with his wife (Kelly Preston) and young son Charlie (Joseph Cross). But before Jack can make up for lost time, he swerves off an icy mountain road. Then, one cold winter's night, Jack magically returns... as a snowman! He embarks on a riotous, snowball-chucking, snowboard-cruising quest to show Charlie that when it comes to being totally cool, there's no dad... like a snow dad!
Enjoy Thameside Theatre's Christmas movies for just £1!
Doors open at 1:30pm, with the film starting at 2pm.
Enjoy a great day out
Make the most of your theatre and dinner experience by keeping your ticket to get a discount at Mumford's fish and chips, New Delhi or Spice of India!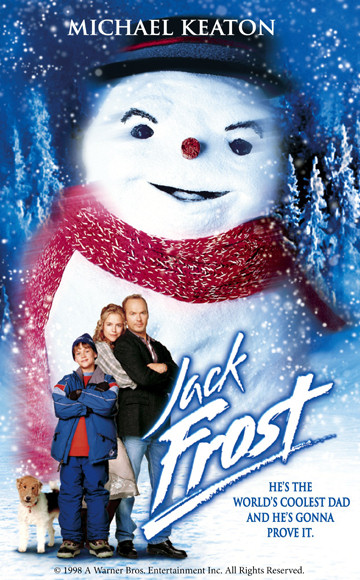 Where
Thameside Theatre, Orsett Road, Grays, RM17 5DX