What's on in Thurrock
Create a musical in a week
Monday, 19 August 2019 - 10:00am
to
Friday, 23 August 2019 - 5:00pm
School's Out! with Creative Blast
Creative Blast School's Out! workshops give children aged 6 to 11 years-old the opportunity to create, make, explore, sing, dance, and act on the Thameside Theatre Stage.
The workshops culminate in a free show to parents and friends. Sensible clothing, footwear and a packed lunch are required. Leave your kids with us and let them explore their imaginations!
Create a musical in a week
The Creative Blast Summer School is back with a bang, giving you the unique experience of creating an original new musical in a week!
Using your favourite chart toppers and musical numbers you'll work with industry professionals to make and star in your very own musical, complete with lights, props and costumes to share with your family and friends at the end of the week.
So get ready for a fun and jam-packed week to end your summer holidays with a blast!
This workshop runs from 10am to 4pm each day with opportunity for you to come along at 3.30pm on the Friday and see what the children have created.
Special offers:
book all 3 workshops in 2019 and save 10%
book more than one child on the same workshop and save 10%
Other 2019 workshops are:
16 April – Page to stage: Roald Dahl
24 October – Haunted Halloween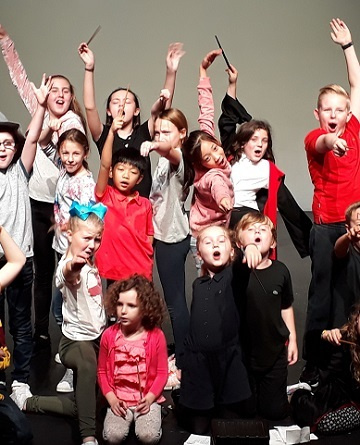 Where
Thameside Theatre, Orsett Road, Grays, RM17 5DX
Tickets
Cost:
£120 for children, 6 to 11 years-old