What's on in Thurrock
How the Koala Learnt to Hug
Thursday 28 October 2021, 2:30pm
Everyone knows that koalas love a cuddle but, the truth is, that wasn't always the case. So how exactly did the koala learn to hug?
Ten years after the publication of Steven Lee's best selling book, Karen the Koala and her fabulous furry friends are back to answer that age-old question and remind us once again why there's nothing quite as wonderful as a nice warm hug.
With a feast of games, giggles and songs this charming family musical first appeared in 2010 and has been loved by children and their grown-ups ever since. Now, in this updated production the love, laughter and magic returns for a limited season.
As an extra treat, author Steven Lee will be available to sign copies of 'How the Koala Learnt to Hug and Other Australian Fairytales', which will be on sale after the show.
"A perfect introduction to theatre for children, full of audience participation and feel-good factor" - ***** Sheffield Star 
"Filled to overflowing with the feel-good factor. A pure, undiluted joy" - ***** The Cornishman 
"By turns funny, charming and off the wall. This family show is a great introduction to the theatre with just the right balance of sitting listening and taking part – and the children adored it"- **** Bristol Guide
Your safety is very important to us
Thameside Theatre seating plans have been designed to allow some social distancing. You will need to book seats in groups of 1 to 4 but you can book more than one group at a time.
There will be one-way systems in place, and the foyer area has been re-designed to allow a better flow of people, so you can now buy all your drinks and snacks in one place. Please keep your distance and follow the signs throughout the building.
Doors will open 45 minutes before the show. We encourage customers to make their way to their seats as soon as possible.
We also encourage customers to wear a face covering if they can, and ask that these be removed only when eating or drinking.
If you are feeling unwell, please follow COVID-19 guidelines and do not attend. A full refund will be offered for your ticket if you are unable to attend because you've received a positive COVID-19 test or have been asked to isolate.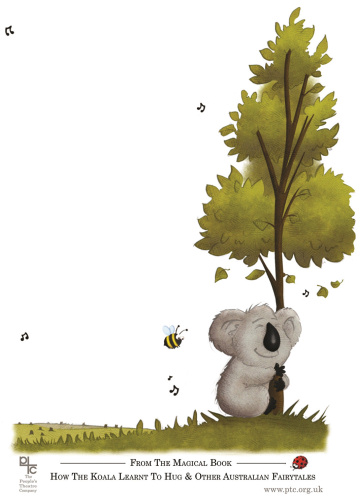 Where
Thameside Theatre, Orsett Road, Grays, RM17 5DX
Tickets
Cost:
Prices start from £10 for 1 seat.