What's on in Thurrock
I Spy With My Little Eye
Saturday 1 April 2023, 2:30pm
The People's Theatre Company presents 'I Spy With My Little Eye' by Steven Lee.
For Molly's sixth birthday her parents want to throw her the perfect party. They don't have a lot of money but what they do have is a lot of love and, if truth be told, a lot of clutter.
Fortunately you can make an absolutely fantastic game of 'I Spy' out of love and clutter and it just so happens that Molly – and her dog, Bingo – like nothing better!
So consider yourself cordially invited to join us for what promises to be a truly magical day of fun and laughter, complete with an amazing birthday treasure hunt, all your favourite sing-along songs and lots of interactive games – including Molly's favourite: 'I Spy With My Little Eye!'
A sweet surprise and photos with the birthday girl will be available at the end of the party so adults should bring along their cameras to capture the smiles.
Based on the brand new picture book by Steven Lee ('Don't Dribble On The Dragon', 'How the Koala Learnt To Hug') and brought to you by the creators of 'There Was An Old Lady Who Swallowed A Fly', this adorable family musical celebrates everything great about being a kid, and everything great about having one.
Find some great activities on The People's Theatre Company website so that you can join in when you attend the show.
This is a 55-minute show with no interval.
Your safety is very important to us
If you or anyone you live with has any of the symptoms of COVID-19, please do not attend. You can ask for your tickets to be transferred to another date or to get a credit on your account for a future show.
It is no longer a legal requirement to wear a mask, but the theatre is an enclosed space and you will be in close contact with people you don't normally meet so we encourage you to wear a mask unless exempt. Please respect the decisions of others.
To avoid crowding, we are staggering arrival times. Please check your tickets carefully so you can arrive at the time shown below for your row of seats, then make your way to your seat as soon as possible:
rows A to H – 30 minutes before the performance starts
rows J to P – 15 minutes before the performance starts
Coronavirus (COVID-19) disclaimer
Due to the current pandemic all events are subject to any government restrictions in place at the time of the event. If we are unable to go ahead with the event, or if numbers have to be restricted, we will automatically transfer your tickets to the next available date. If this is not convenient, or if the show cannot be rescheduled, you will be offered a full refund or a transfer to another show.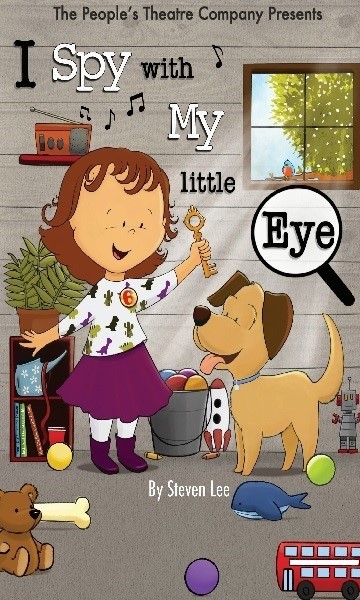 Where
Thameside Theatre, Orsett Road, Grays, RM17 5DX