What's on in Thurrock
It was a Dark and Stormy Night
Thursday, 3 October 2019 - 7:45pm
to
Saturday, 5 October 2019 - 7:45pm
The production by Thurrock Courts Players s a dark comedic play written by Tim Kelly, set during a storm in Massachusetts, USA.
Guests continue to happen upon the infamously isolated Ye Olde Wayside Inn, bringing them upon the acquaintances of Hepzibah, Arabella, and Ebenezer Saltmarsh, their Uncle Silas, and the hired girl, Olive.
The guests of the Inn follow the mystery of Olive, the peculiar nurse, Ebenezer and his obsession with "Effie", the crazy Saltmarsh sisters, and their late ancestor, "The General".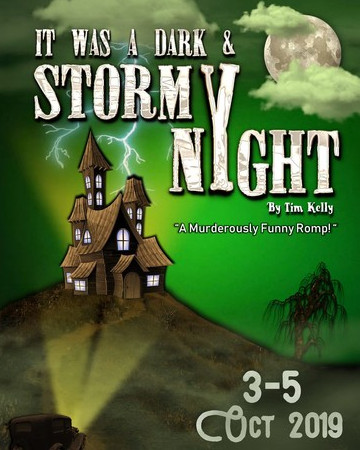 Where
Thameside Theatre, Orsett Road, Grays, RM17 5DX