What's on in Thurrock
Made in Dagenham, the Musical presented by TOPS on Stage
Thursday, 22 March 2018 - 7:30pm
to
Saturday, 24 March 2018 - 5:00pm
Based on the 2010 film of the same name, Made in Dagenham is drawn from the real-life 1968 sewing machinists strike at the Ford factory in Dagenham, Essex.
The musical focuses on the leader of the strike, Rita O'Grady, as she encourages the women of the Ford factory to walk out after they are re-classified as unskilled workers, while their male counterparts see their wages increase. The hilarious and sometimes sadness of the characters of this high energy musical makes Made in Dagenham a great night out.
The show contains adult language and adult themes – parental guidance recommended.
Performances:
Thursday 22 March, at 7:30pm
Friday 23 March, at 7:30pm
Saturday 24 March, at 1pm
Saturday 24 March, at 5pm
TOPS also have their own box office – if you need tickets not shown here, please call 01375 675 591.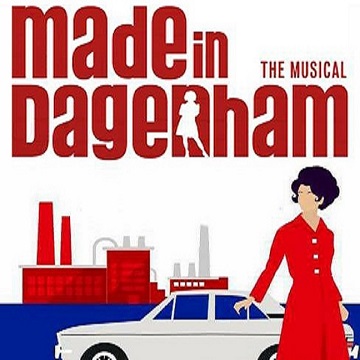 Where
Thameside Theatre, Orsett Road, Grays, RM17 5DX