What's on in Thurrock
Rock for Heroes
Saturday 6 November 2021, 7:30pm
'Rock for Heroes' is back!
After what can only be described as an unprecedented year, this incredible show is back on the road for 2021, bringing the perfect combination of your favourite rock songs, and continuing fundraising in support of the fantastic Help for Heroes.
There will be a collection for this amazing cause after the show. By continually touring, 'Rock for Heroes' plans to raise a total of £2.5million (it's a long plan!)
Performed by a full live rock band and incredible singers, complete with brilliant personalities and hilarious comedy, this really is a night out unlike any other.
There's music from artists such as Queen, The Eagles, Fleetwood Mac, Van Halen, Toto, Bon Jovi, Guns 'n' Roses, AC/DC, Prince, Dire Straits and many more. You won't see a bad wig here, this isn't a tribute act, this is simply paying tribute the way Rock for Heroes does it. Escape the 9-to-5 and let your hair down with the Rock for Heroes family!
Book your tickets and be part of Rock for Heroes – music, laughter and a rockin' night out!
Your safety is very important to us
Thameside Theatre seating plans have been designed to allow some social distancing. You will need to book seats in groups of 1 to 4 but you can book more than one group at a time.
There will be one-way systems in place, and the foyer area has been re-designed to allow a better flow of people, so you can now buy all your drinks and snacks in one place. Please keep your distance and follow the signs throughout the building.
Doors will open 45 minutes before the show. We encourage customers to make their way to their seats as soon as possible.
We also encourage customers to wear a face covering if they can, and ask that these be removed only when eating or drinking.
If you are feeling unwell, please follow COVID-19 guidelines and do not attend. A full refund will be offered for your ticket if you are unable to attend because you've received a positive COVID-19 test or have been asked to isolate.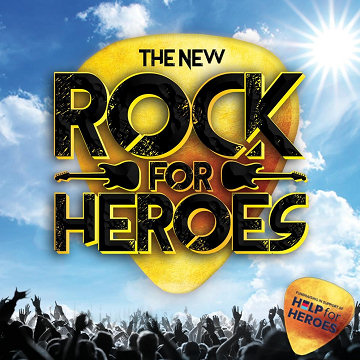 Where
Thameside Theatre, Orsett Road, Grays, RM17 5DX
Tickets
Cost:
Prices start from £21 for 1 seat.