What's on in Thurrock
Russell Brand and Friends: Community Grays
Monday 5 December 2022, 12pm
A day to come together to learn, laugh and love with Russell Brand and friends.
Join Russell in conversation with Brad Evans, Dr Chetna Kang and Leigh Pickett. Enjoy performances from local theatre groups and musicians, charity and community projects, guided meditations and yoga, comedy and more.
This is a local event in Russell's hometown of Grays to demonstrate the importance of creative arts and wellness within communities, supporting Thurrock International Celebration of Culture and the Stay Free Foundation.
Tickets for the main auditorium are limited, but extra tickets are available to watch full show from a live stream around the building.
Tickets
£35 – ticket to access the building and main auditorium for all performances
£22 – ticket to access the building only, all performances from the main auditorium live streamed around the building, no access to the auditorium itself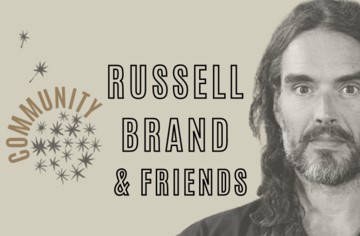 Where
Thameside Theatre, Orsett Road, Grays, RM17 5DX