What's on in Thurrock
Talon – The Acoustic Collection
Saturday, 15 June 2019 - 8:00pm
Following the massive success of their critically acclaimed studio and 'Live' acoustic albums, 'Talon – The Acoustic Collection' is back.
If you have not seen this showbefore then you are in for a real treat. Sat on bar stools and armed with no more than their trademark four part vocal harmony, acoustic instruments and laid back banter, Jonny, Chris, Peter and Keith will leave you simply spellbound.
In a brand new show for 2019, 'In The Raw' will feature breathtakingly beautiful acoustic arrangements of their own personal favourites from such artistes as:
James Taylor
Simon and Garfunkel
10cc
Michael Jackson
Billy Joel
Eagles
Pink Floyd
Toto
Bee Gees
...and many more
"Essential listening if you appreciate great musicianship, major label production standards and the tightest harmonies you will hear this side of Crosby, Stills and Nash." – ​'Maverick' (The UK's Leading Country Music Magazine)
Find out more at www.talonmusic.co.uk.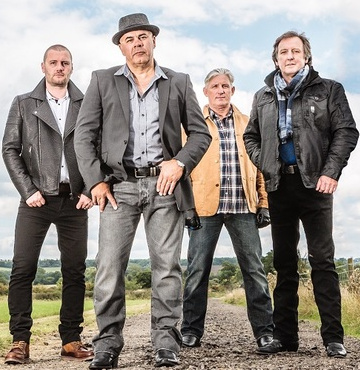 Where
Thameside Theatre, Orsett Road, Grays, RM17 5DX