What's on in Thurrock
Thameside Theatre: Beauty and the Beast prank panto
Thursday 5 January 2023, 7pm
to
Sunday 8 January 2023, 7pm
Suitable for ages 16 years-old and over, this is not the standard family panto!
This 'prank' panto show, 'Beauty and the Beast – Mistakes, Mischief and Mayhem', will be a raucous performance packed full of pranks, surprises and dares!
As well as the cast playing jokes on each other, audiences will be able to influence the story and make sure there's mayhem in every scene!
Will Belle make it to the Beast's castle? Will the Beast transform back into the Prince? And how many doughnuts will Dolly have to eat during the show?
Starring Thurrock's favourite Dame, Luke Coldham as Dolly Doughnut, the hilarious John Oakes as French Franc, plus a West End cast and professional dancers, these performances have everything you'd expect from a professional pantomime but with added craziness thrown in for good measure!
Will it go wrong? Oh yes it will!
There are 4 performances:
Thursday 5 January, 7pm
Friday 6 January, 7pm
Saturday 7 January, 7pm
Sunday 8 January, 7pm
Your safety is very important to us
If you or anyone you live with has any of the symptoms of COVID-19, please do not attend. You can ask for your tickets to be transferred to another date or to get a credit on your account for a future show.
It is no longer a legal requirement to wear a mask, but the theatre is an enclosed space and you will be in close contact with people you don't normally meet so we encourage you to wear a mask unless exempt. Please respect the decisions of others.
To avoid crowding, we are staggering arrival times. Please check your tickets carefully so you can arrive at the time shown below for your row of seats, then make your way to your seat as soon as possible:
rows A to H – 30 minutes before the performance starts
rows J to P – 15 minutes before the performance starts
Coronavirus (COVID-19) disclaimer
Due to the current pandemic all events are subject to any government restrictions in place at the time of the event. If we are unable to go ahead with the event, or if numbers have to be restricted, we will automatically transfer your tickets to the next available date. If this is not convenient, or if the show cannot be rescheduled, you will be offered a full refund or a transfer to another show.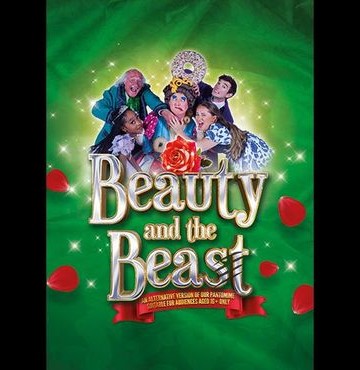 Where
Thameside Theatre, Orsett Road, Grays, RM17 5DX