What's on in Thurrock
Thurrock Film Festival 2022
Friday 26 August 2022, 5pm
to
Sunday 4 September 2022, 11:45pm
Thurrock Film Festival 2022 offers a super exciting array of in-person and online screenings, live music and questions-and-answer sessions. The festival is curated around compelling themes inspired by the 75th anniversary of the Independence of India and Pakistan, the 50 years since Uganda expelled the South Asians including Sikhs, and 25 years after the handover of Hong Kong.
Thurrock Film Festival has packed a wide range of activities into four days. If you can't make those, you have a week to catch up with some of it online.
This year, with the generosity of sponsors Feast Restaurant, Thurrock Film Festival is tremendously excited to launch Thurrock Film Club at the festival and, subsequently, the last Saturday of each month. This informal space will be one in which film buffs and filmmakers can not only come together to watch, share and discuss all things films, they can also connect, collaborate and learn with like- minded talents, the art and craft of filmmaking.
For full details of the festival and its complete programme of events, go to Thurrock Film Festival.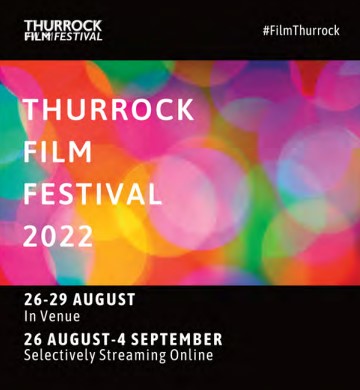 Where
Go to Thurrock Film Festival website for details.
Tickets
Cost:
Go to Thurrock Film Festival website for details.