What's on in Thurrock
Wicked Wednesday film - Bohemian Rhapsody (rating 12A)
Wednesday, 17 April 2019 - 8:00pm
Our 'Wicked Wednesdays' have gone all grown-up as we're now offering fantastic evening film for older audiences. Enjoy some great films before they are released on DVD, as well as revisting some of the old favourites.
'Bohemian Rhapsody' is a foot-stomping celebration of Queen, their music and their extraordinary lead singer Freddie Mercury, who defied stereotypes and shattered convention to become one of the most beloved entertainers on the planet.
Tickets are just £5. Film running time is 2 hours 14 minutes.
Enjoy a theatre and dinner experience
The film starts at 8pm, giving you the option to have a meal beforehand or enjoy late night dining afterwards. Make the most of your theatre and dinner experience by showing your ticket to get a discount at Mumford's fish and chips, New Delhi or Spice of India!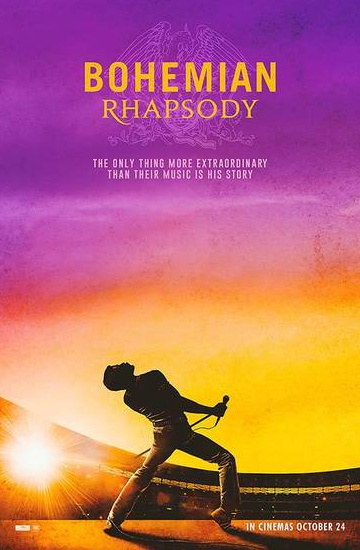 Where
Thameside Theatre, Orsett Road, Grays, RM17 5DX