What's on in Thurrock
Wicked Wednesday film - Finding Nemo (rating U)
Wednesday, 7 August 2019 - 10:00am
In the colourful and warm tropical waters of the Great Barrier Reef, a clownfish named Marlin lives safe and secluded in a quiet cul-de-sac with his only son, Nemo. Fearful of the ocean and its unpredictable risks, he struggles to protect his son. Nemo, like all young fish, is eager to explore the mysterious reef.
When Nemo is unexpectedly taken far from home and thrust into a dentist's office fish tank, Marlin finds himself the unlikely hero on an epic journey to rescue his son. In his quest, Marlin is joined by a good Samaritan named Dory, a regal Blue Tang fish with the worst short-term memory and biggest heart in the entire ocean.
As the 2 fish continue on their journey, encountering numerous dangers, Dory's optimism continually forces Marlin to find the courage to take risks and overcome his fears. In doing so, Marlin gains the ability to trust and believe, like Dory, that things will work out in the end.
Confronting seabirds, sewer systems, and even man himself, father and son's fateful separation ends in triumph. And the once-fearful Marlin becomes a true hero in the eyes of his son, and the entire ocean.
Enjoy Thameside Theatre's Wicked Wednesdays movies!
We are able to bring you some great films before they are released on DVD, as well as some of the old favourites. All tickets are £5, offering a great alternative night out and excellent value for money.
Doors open at 9:30am, with the film starting at 10am.
Enjoy a great day out
After you have enjoyed one of our morning films why not have fun at Grays Town Park or Grays Beach Riverside Park, perhaps enjoy a beautiful walk along the river, followed by a little shopping and a delicious lunch.
Make the most of your theatre and dinner experience by keeping your ticket to get a discount at Mumford's fish and chips, New Delhi or Spice of India!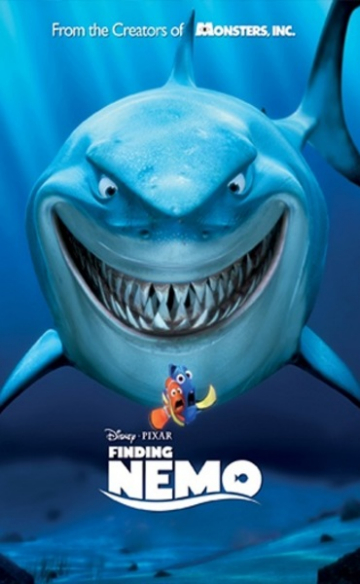 Where
Thameside Theatre, Orsett Road, Grays, RM17 5DX