What's on in Thurrock
Wicked Wednesday film - Johnny English Strikes Again (rating PG)
Wednesday, 20 February 2019 - 8:00pm
'Johnny English Strikes Again' is the third instalment of the Johnny English comedy series, with Rowan Atkinson returning as the much-loved accidental secret agent.
Thameside Theatre's Wicked Wednesday films are great value for families!
Tickets are just £5 for each child, for which they can watch a magical movie with popcorn and a drink included in price.
Up to 2 adults can watch free of charge with each child ticket purchased. Children under 12 years-old must be accompanied by an adult. 
Tickets for additional adults, or adults without children, are £5 per person.
There are two screenings of this film, first at 2:30pm and again at 6:30pm.
Enjoy a great day out
After you have enjoyed one of our morning films why not have fun at Grays Town Park or Grays Beach Riverside Park, perhaps enjoy a beautiful walk along the river, followed by a little shopping and a delicious lunch.
Make the most of your theatre and dinner experience by keeping your ticket to get a discount at Mumford's fish and chips, New Delhi or Spice of India!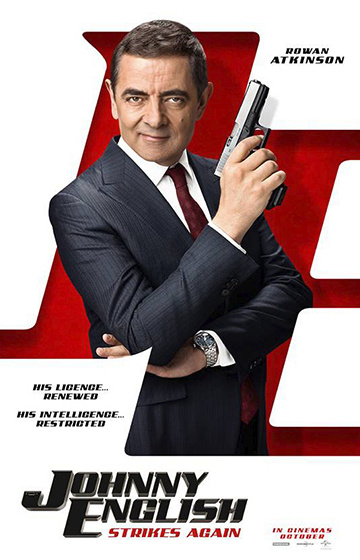 Where
Thameside Theatre, Orsett Road, Grays, RM17 5DX
Tickets
Cost:
£5 for one child and up to 2 adults
Cost:
£5 for each additional child