What's on in Thurrock
Wicked Wednesday film - The Lion King (rating PG)
Wednesday 19 February 2020, 2pm
Lions rule the African savannah in The Lion King, which welcomes Donald Glover (Atlanta, Solo: A Star Wars Story) as future king Simba and Beyonce Knowles-Carter (Dreamgirls, Lemonade visual album) as Simba's friend-turned-love interest Nala.
Enjoy Thameside Theatre's Wicked Wednesdays movies!
We are able to bring you some great films before they are released on DVD, as well as some of the old favourites. All tickets are £5, offering a great alternative night out and excellent value for money.
Doors open at 1:30pm, with the film starting at 2pm.
Enjoy a great day out
After you have enjoyed one of our afternoon films why not have fun at Grays Town Park or Grays Beach Riverside Park, perhaps enjoy a beautiful walk along the river, followed by a little shopping and a delicious lunch.
Make the most of your theatre and dinner experience by keeping your ticket to get a discount at Mumford's fish and chips, New Delhi or Spice of India!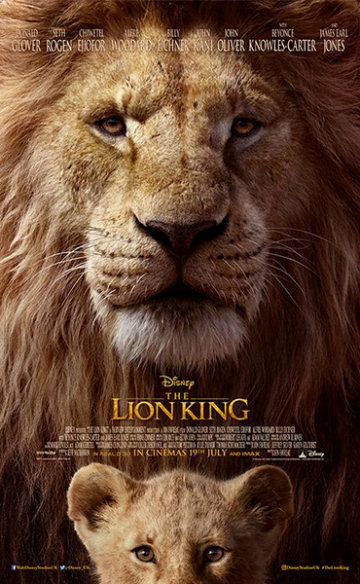 Where
Thameside Theatre, Orsett Road, Grays, RM17 5DX
Tickets
Cost:
£5 – Unaccompanied child aged 15 or over