What's on in Thurrock
Wicked Wednesday film - Rocketman (rating 15)
Wednesday 26 February 2020, 7pm
'Rocketman' is an epic musical fantasy about the uncensored human story of Sir Elton John's breakthrough years, starring Taron Egerton, Jamie Bell, Richard Madden and Bryce Dallas Howard.
Enjoy Thameside Theatre's Wicked Wednesdays movies!
We are able to bring you some great films before they are released on DVD, as well as some of the old favourites. All tickets are £5, offering a great alternative night out and excellent value for money.
Doors open at 6:30pm, with the film starting at 7pm.
Enjoy a great day out
Make the most of your theatre and dinner experience by keeping your ticket to get a discount at Mumford's fish and chips, New Delhi or Spice of India!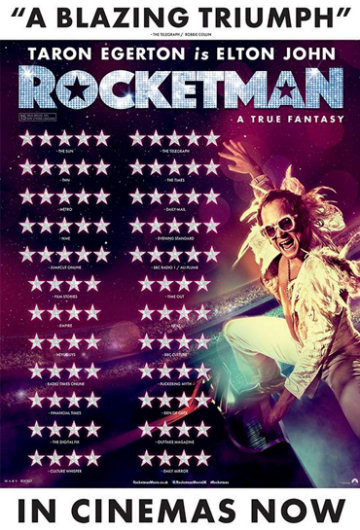 Where
Thameside Theatre, Orsett Road, Grays, RM17 5DX
Tickets
Cost:
£5 – Unaccompanied child aged 15 or over