What's on in Thurrock
Wonderland
Wednesday 27 October 2021, 3pm
Sophisticated Entertainment proudly presents 'Wonderland'.
Taking you and your family on a magical journey from the second you leave the outside world to the moment you enter into the dream world that we call Wonderland! This show will be enhanced by our talented production cast of singers, dancers and actors as they take you on a musical journey through Wonderland!
Give your family the special treat they deserve. Join the Mad Hatter at his incredibly mad tea party, take part in our super speedy caucus race, join the ever-so-silly Tweedle Dum and Tweedle Dee as they create mischief throughout Wonderland and so much more! Not forgetting some amazing surprises on the way!
Wonderland has a beautiful original music score written by the Grammy Award-winning Williams and Reynolds.
Catch this extraordinary show while it's at your local theatre!
And remember... nothing is quite as it seems here in the splendid, yet fascinating world of Wonderland!
Your safety is very important to us
Thameside Theatre seating plans have been designed to allow some social distancing. You will need to book seats in groups of 1 to 4 but you can book more than one group at a time.
There will be one-way systems in place, and the foyer area has been re-designed to allow a better flow of people, so you can now buy all your drinks and snacks in one place. Please keep your distance and follow the signs throughout the building.
Doors will open 45 minutes before the show. We encourage customers to make their way to their seats as soon as possible.
We also encourage customers to wear a face covering if they can, and ask that these be removed only when eating or drinking.
If you are feeling unwell, please follow COVID-19 guidelines and do not attend. A full refund will be offered for your ticket if you are unable to attend because you've received a positive COVID-19 test or have been asked to isolate.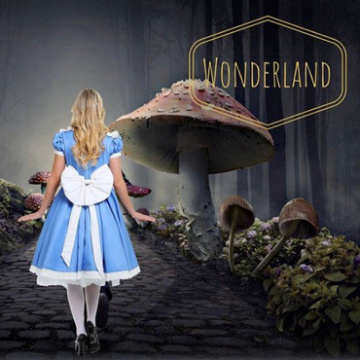 Where
Thameside Theatre, Orsett Road, Grays, RM17 5DX
Tickets
Cost:
Prices start from £14 for 1 seat.