TuckIN scheme for takeaways
'TuckIN' is a scheme for local takeaway food businesses that want to show their customers they offer healthier choices.
Businesses that join TuckIN must pledge to:
lower the sugar, salt and fat content of their food
use lower saturated fat oils and spreads
use healthier ingredients
allow their customers to choose smaller portion sizes
In return for signing-up and qualifying for the scheme, businesses get:
£100 of vouchers that can be used to pay for our Level 2 food hygiene courses
advice visits from a member of the TuckIN team
free online nutrition training
free advertising on the TuckIN website
promotional materials
a TuckIN certificate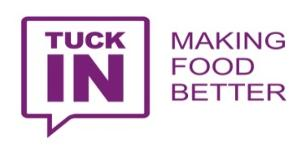 Go to TuckIN – Making Food Better for more information.
The TuckIN scheme is being run by Environmental Health teams in Essex to encourage healthier lifestyle choices.
Contact our Food team if you are interested in pledging your takeaway business to TuckIN.
Food Team
: 01375 652 955