The regeneration of Grays continues to build momentum as plans to deliver a safer and better level crossing alternative progress to the next stage.
Thurrock Council and Network Rail have completed stage 3 of the 8-stage governance for railway investment projects (GRIP) process after establishing the foundations to drive forward.
The scheme will see the existing level crossing replaced with a wide pedestrian walkway and 2 new public squares. Building works set to commence in winter 2022/23 will see striking improvements to the town centre and economic impacts estimated to reach £60million.
An artist's illustrations of the new Grays walkway are provided below.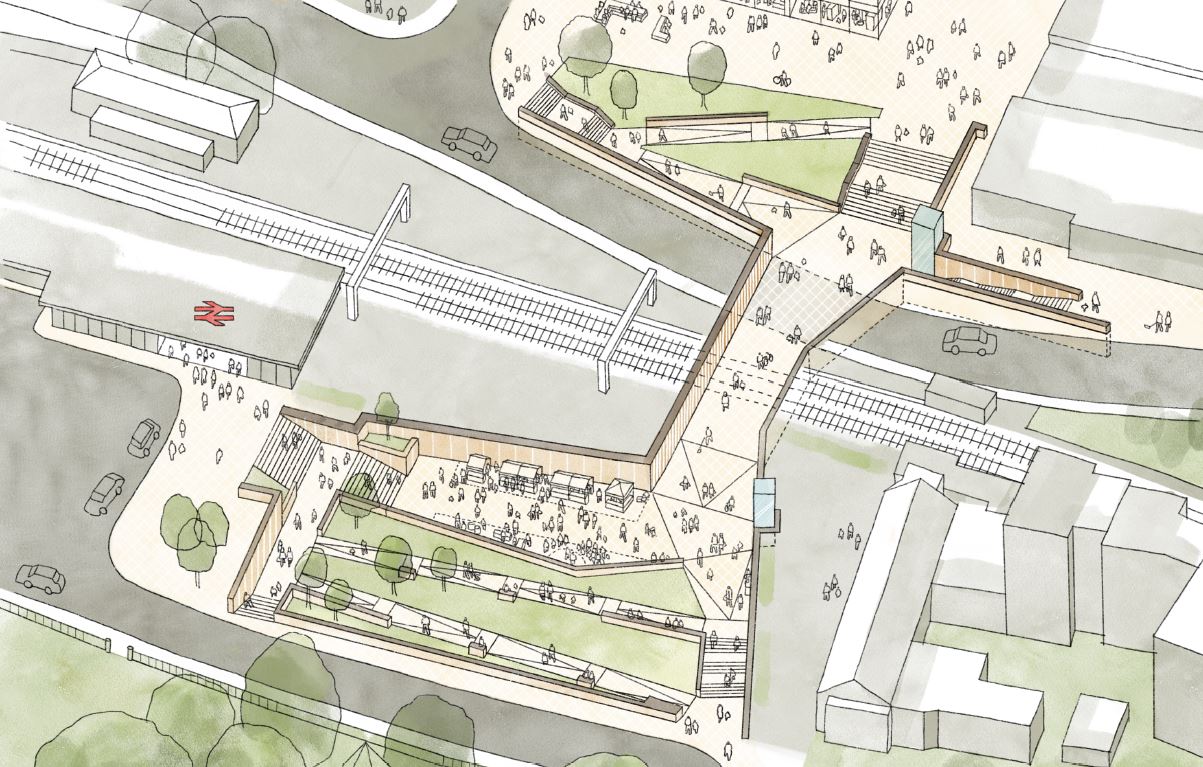 Cllr Mark Coxshall, Cabinet member for regeneration, said: "The existing level crossing presents a clear safety risk as the number of near misses continues to rise. It also divides the town, severing accessibility to and from the centre and the river.
"This is a milestone in the development of this scheme following significant technical work and consultation. Now, it's time to progress and deliver for our residents and businesses."
The council has also applied for approval to commence a compulsory purchase order to enable scheme delivery, only if required. A separate scheme of new commercial, retail and mixed-use units will be incorporated around the public squares to replace any lost units and further improve the economic position of the town.
Cllr Coxshall, added: "Grays has suffered from low investment, rising vacancies, and a poor environment for too long. These works are only one part of much wider aspirational plans to transform the entire town, including an energy-efficient council building with the Register Office and ceremonial gardens for weddings at its heart, and up to £25million investment through the government's Towns Fund to transform Grays into a leisure destination."