Notice of Landowner Deposits
Land south of South Ockendon Moat
Notice of Landowner Deposits under Section 31(6) of The Highways Act 1980 and Section 15A (1) of The Commons Act 2006
An application to deposit a map and statement and lodge a declaration under Section 31(6) of The Highways Act 1980 and deposit a statement under Section 15A(1) of the Commons Act 2006 has been made in relation to land within the borough of Thurrock as described below.
Land south of South Ockendon Moat RM15 6SJ as shown edged red on the plan below.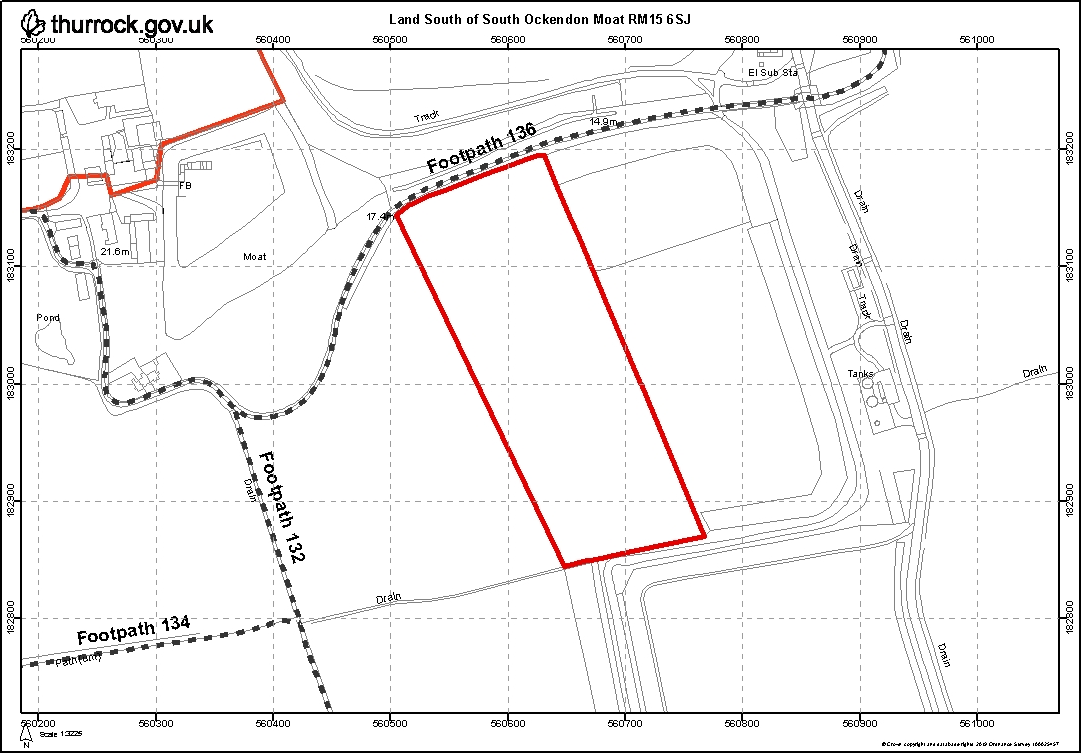 The deposit was submitted by Strutt and Parker on behalf of E and K Benton Limited was received by this authority on 17 May 2019.
This deposit may affect rights over the land shown edged red. Deposits made under Section 31(6) of the Highways Act 1980 may prevent deemed dedication of Public Rights of Way over such land under Section 31(1) of that Act.
Deposits made under Section 15A (1) of The Commons Act 2006 may affect the ability to register such land as a town or village under Section 15 of that Act. Please see guidance at www.gov.uk/guidance/town-and-village-greens-how-to-register for further information.
The register maintains a register of maps, statements and declarations deposited under Section 31A of the Highways Act 1980 and Section 15B of the Commons Act 2006.
This register can be accessed on line at Thurrock Council Public Access over private land or can be inspected free of charge at the Council offices, New Road, Grays, RM17 6SL, between the hours of 9am and 5pm, Monday to Friday. For all enquiries please call Thurrock Council Public Rights Of Way on 01357 652 350.
Thurrock Highways Information Team