Public Notice
Planning proposal: Land adjacent Watts Wood including Mardyke Farm, Ship Lane and Broomhill, Arterial Road, Purfleet-on-Thames, RM19 1YX
Application number: 22/00868/HHA
Location: Land adjacent Watts Wood including Mardyke Farm, Ship Lane and Broomhill, Arterial Road, Purfleet-on-Thames, RM19 1YX.
Proposal: Application for full planning permission comprising the demolition of existing buildings / structures and provision of an employment hub comprising of 44,463 square metres (gross internal area) of general industrial (Use Class B2) / logistics floorspace (Use Class B8) with ancillary development. Proposals also include:
the creation of a new boardwalk adjacent to the Mardyke
upgrades to Public Footpath 149
a new community and workplace hub
a new roundabout junction on Ship Lane
hard and soft landscaping
outdoor recreational facilities
Reason for Advertising: Departure from the development plan, development affecting a public footpath, major development.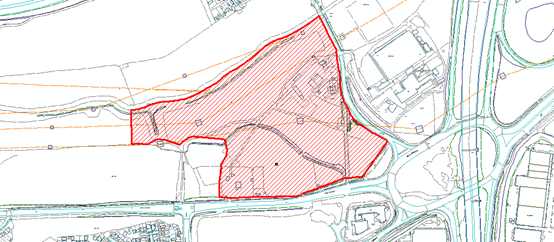 The council is presently considering the above planning application. The plans and any other documents accompanying the application may be viewed via the council's website, www.thurrock.gov.uk/planning 
An Environmental Statement has been submitted in accordance with the above regulation. Members of the public may inspect the application, plans, Environmental Statement Addendum and all other documents submitted with the application on the council's website. The Environmental Statement is available to purchase for £300 (hard copies) or free of charge (electronic copies). The Non-Technical Summary is available to purchase for £10 hard copy or free of charge (electronic copies).
Copies can be requested from:
Iceni Projects, Da Vinci House, 44 Saffron Hill, London, EC1N 8FH.
Email: impactmanagement@iceniprojects.com
Any comments you have about the application may be made online using the web site or may be sent to:
Development Management, Thurrock Council, Civic Offices, New Road, Grays, RM17 6SL
Please note all comments made will be kept on public file and may be posted on our website.
This notice may be removed once the comments closing date has passed.
Publication date:
Thursday 10 November 2022