Case study - Katie Huckstepp
Hello, my name is Katie Huckstepp, I'm 20 years-old and undertaking the Level 7 Chartered Town Planner apprenticeship at Thurrock Council. I joined the council back in 2018.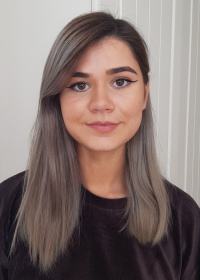 I had just finished my A-levels and was considering university. But when I got a university place offer I wasn't as excited as I should have been and it was then that I realised I needed to explore other options.
I applied for an apprenticeship at Thurrock Council and was invited to attend their recruitment event at the local college. It was an assessment centre style where we were grouped on tables and set tasks.
I was lucky enough to be shortlisted to interview for the two apprenticeships that interested me and was offered the Level 3 Town Planning technician apprenticeship, which I accepted.
The last 2 years have flown by. My role involves processing planning application and ensuring they are submitted with the correct documentation, working closely with planning officers so the planning application process runs smoothly and I have taken on my own case load, assessing and making recommendations for lower level applications.
There were 3 of us studying together for the Level 3 apprenticeship: an existing member of the team, another new apprentice, and me. We were able to support each other with assignments and it was nice to be able to go through this new experience as a group.
After completing my Level 3 apprenticeship, I was lucky enough to be offered the opportunity to continue studying and move on to the Level 7 Chartered Town Planner apprenticeship, which I am doing. I am currently studying with London South Bank University albeit remotely at the moment. It's a big leap from Level 3 to Level 7 but I have the support of my manager and a mentor at work.
I chose not to go to university full time back in 2018 and this was the right decision at the time. I now have a real career with 2 years' work experience behind me and I am studying for a degree after all. All of that and no student debt.
It's not an easy option though, you have to keep your employer happy as well as the university, which can be stressful. But it was the right option for me and I'm really looking forward to what the future brings.
Katie Huckstepp, February 2020.
You can hear more from Katie in her video, below.
In this video, Katie says:
"Hi, I've been a Thurrock Council apprentice now for almost two and a half years.
"When I finished college I wasn't too sure what I wanted to do with my life, but knew I wanted a career I could build on. I wasn't too sold on the idea of university and felt I was being rushed into a decision on what course was right for me.
"I started looking into alternatives such as apprenticeships and found the Town Planning apprenticeship at Thurrock Council. I attended the Thurrock Council apprentice recruitment day and landed myself a job as Town Planning Apprentice.
"Since then I've completed my Level 3 Town Planning Technical Support apprenticeship and have progressed to the degree level Chartered Town Planner apprenticeship.
"Thurrock Council has enabled me to build upon my career and gain real world work experience while gaining qualifications and progressing my career, and I'm really grateful for this."