What our adult social work staff say
Read what our adults' social care staff feel about their careers in Thurrock.
Trudy – Team Manager
"Working within adult social care has been a phenomenal experience and an opportunity to grow and develop my role as a social work practitioner. Since starting my social work career in 2003, one of the benefits of working in adult social care is the opportunity to develop and become the very best version of yourself.
"I've had the opportunity to complete various continuing professional development (CPD) programmes. I am a Practice Educator, and this has given me the opportunity to mentor social work students and play a vital part in their journey.
"I am grateful for all the opportunities I have been given within Thurrock Council Adult Social Care, from the start of my social work journey to now being a Team Manager. Thurrock Council Adult Social Care, in my experience, gives you the opportunity to grow, develop both skills and knowledge; to really progress in your career whilst having all the support needed along the way.
"Thurrock Council Adult Social Care is interested in promoting both personal and professional growth. I am a proud manager and member of my team, and was voted as Manager of the Year in the Thurrock Council staff awards for 2021."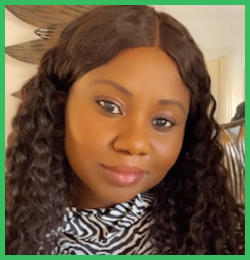 Maxine – Senior Practitioner
"Since starting in 2013, I've had the opportunity to develop my role, knowledge and experiences. Thurrock provided me with the opportunity to complete the Practice Educator course, and to apply for a Senior Practitioner role.
"Before I started work in Thurrock, I had trained and worked across four different local authorities. Thurrock council has provided me with opportunities to develop my role, access quality training, and work flexibly, providing work and life balance.
"In my personal opinion, management has consistently supported me throughout my employment, which is why I have no future plans to move to any other borough."
Lauren – Senior Practitioner
"Following my degree in social work, I joined Thurrock Council in 2015 as a newly qualified social worker (NQSW).
"I was initially drawn to the borough as they offered the assessed and supported year in employment (ASYE) programme. The programme was fantastic, and on completion of this I have been continuously encouraged and supported to complete modules towards my master's degree in advanced social work.
Whilst working in Thurrock, I have been able to gain a vast amount of experience and I am now a Senior Practitioner and Practice Educator. The promotion of continuing professional development, and the excellent supervision and support that I have received, has driven my commitment to establishing and developing my career here."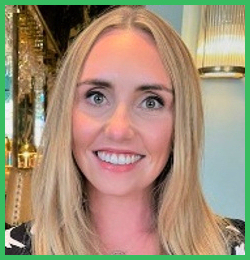 Esther – Social Worker
"I joined Thurrock Council in November 2020 as a newly qualified social worker (NQSW). This was during the coronavirus (COVID-19) pandemic, which I assumed would be a challenging experience, particularly the transition from a student social worker to a NQSW.
"I did experience high and lows during my ASYE, albeit I am grateful for the guidance I received from my manager, supervisor, and colleagues. The paperwork required for ASYE may seem daunting and a repetition of university but, overall, I found my ASYE to be very helpful.
"As anyone would do when applying for a job, it is important to undertake research about the organisation. When I was applying for the role, the job description appeared to differentiate itself from other councils. I was attracted to the shift from the traditional social work roles.
"Thurrock Council appeared to take on a different approach, one that worked to meet the needs of the individuals whilst doing so in a creative manner. I also came across good reviews about working for Thurrock Council and the opportunities they provide their staff to grow and excel within the organisation. I have remained at Thurrock Council due to opportunities provided for me to develop myself.
"One of the key factors for working for Thurrock Council is the ability to be independent whilst feeling supported in your career. I recommend NQSWs join Thurrock Council to complete their ASYE as it is an opportunity to challenge yourself and witness a growth within your practice."