What our children's social care staff say
Read what our children's social care staff feel about their careers in Thurrock.
Clare – Strategic Lead
"I started my social work career in Thurrock more than 2 decades ago. During that time, I've been given opportunities to progress, through a culture of teamwork, high-quality training and succession planning.
"I am proud to be part of Team Thurrock and the amazing senior leadership team in Children's Social Care, where we all have the same vision: that children and families are at the heart of everything we do."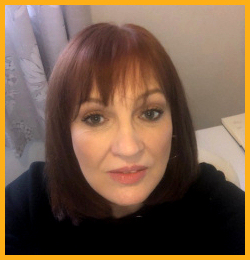 Terel – Senior Practitioner
"I started my journey into social work via the assessed and supported year in employment (ASYE) programme at Thurrock Council's Children's Services in December 2018.
"Throughout my journey, one thing that supported me was the vast array of training opportunities available. They were very informative and felt like a safe space to expand on my knowledge and grow as a practitioner. Initially I did feel like a small fish in a big pond, but the ASYE programme really supported me in bridging that gap.
"I have personally stayed on at Thurrock Council due to the support given from my colleagues, learning opportunities within the local authority, as well as the friendly nature of all staff. This includes colleagues at senior level.
"Whilst working in the Family Support team, I have got to know and learn from colleagues in all departments, such as the assessment team, looked after children's team and education.
"What has also stood out for me, is the support and encouragement to progress your career. I have been promoted as a Senior Practitioner, and in 2021 I was awarded 'Employee of the Year' for the local authority.
"I believe the grounding, learning and support from the ASYE programme laid the foundations for me as a practitioner and my achievements to date."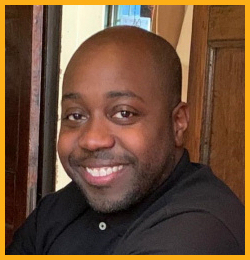 Sally – Team Manager
"I first joined Thurrock in 2011 as a senior practitioner in a children looked-after (CLA) team. From the beginning, the service was flexible and understanding of my personal needs and commitments for childcare and would try and work with me regarding this.
"Over the years I have been supported to complete my Practice Educators qualification, to complete a secondment in the adoption team and put forward for the Inspiring Managers programme, eventually being appointed as Team Manager of the new adoption team in 2018.
"I have previously worked in a large local authority and various local authorities in London, but I enjoy working in Thurrock as a smaller local authority because senior managers are more accessible and visible.
"There is more opportunity to work closely with other teams across the service and to gain learning opportunities in areas of children's services that are less familiar to you."
Naomi – Social Worker
"After qualifying in 2015, I was drawn to Thurrock social care ASYE programme due to their programme of training and support that they offered in the first year following qualifying before working directly with families.
"There was a large cohort of newly-qualified social workers that was very beneficial for us as we were able to support each other throughout our journey. During the first year in the programme, we had the opportunity to attend workshops, and the space to engage in reflective supervision and a wealth of training on topics such as conflict resolution, lone-working, and court skills, to name but a few.
"I joined the adoption team when an opportunity arose to work as a post-adoption social worker. This meant working with children living with their adopted family as well as children living with their special guardians to access therapeutic intervention.
"The adoption team is a specialist team that has given me the chance to broaden my skills and knowledge in a different part of a child's journey in the care system. As well as post-adoption support, the role involves family-finding for children, assessing those that would like to adopt, and delivering workshops to potential adopters.
"The adoption team is a close-knit team whose practitioners support each other with a wide range of skills and knowledge. There is a real focus on learning and setting out a career development plan that has allowed me to map out areas of development in my practice and helps to plan progress within this sector."