Due to a current lack of capacity we are not accepting new donations to the museum – we will dispose of any items left with, or sent to, the museum.
Thurrock Museum has a fascinating collection of local archaeology and social history.
Our archaeological collection covers pre-history to the Anglo-Saxon era. Highlights include:
pre-historic flint implements
the unique Potins – 2,000 bronze coins from the 1st century BC (photo below)
original and replica Anglo-Saxon artefacts of national significance discovered at Mucking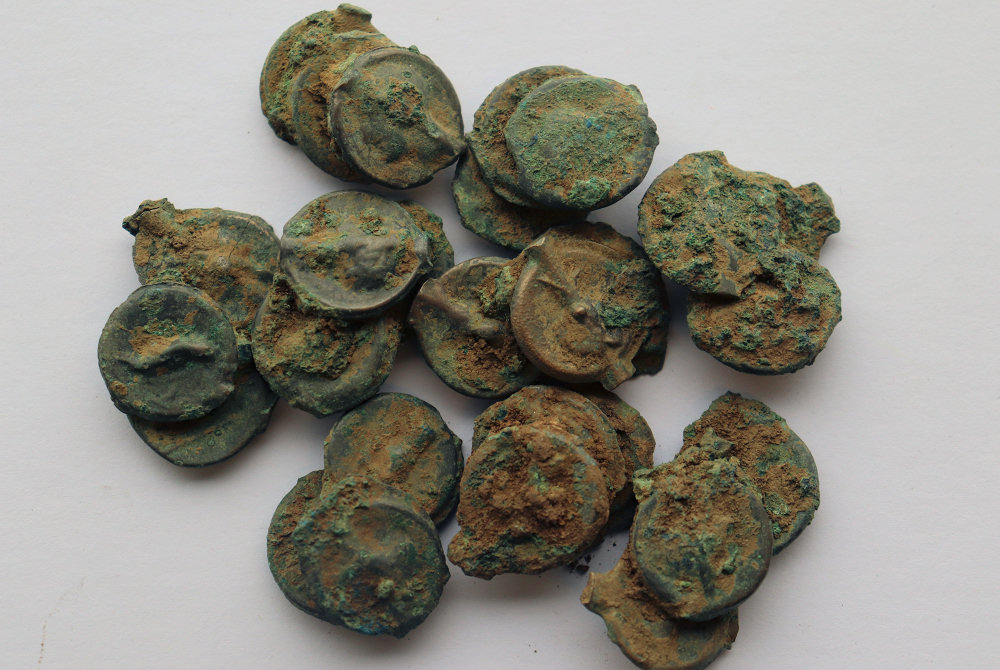 Our social history collection includes agricultural, industrial, and maritime objects. With these artefacts we tell the story of everyday life in Thurrock in the past, from medieval times to the 21st century. We also have a large photographic collection with over 10,000 images of people, places and events.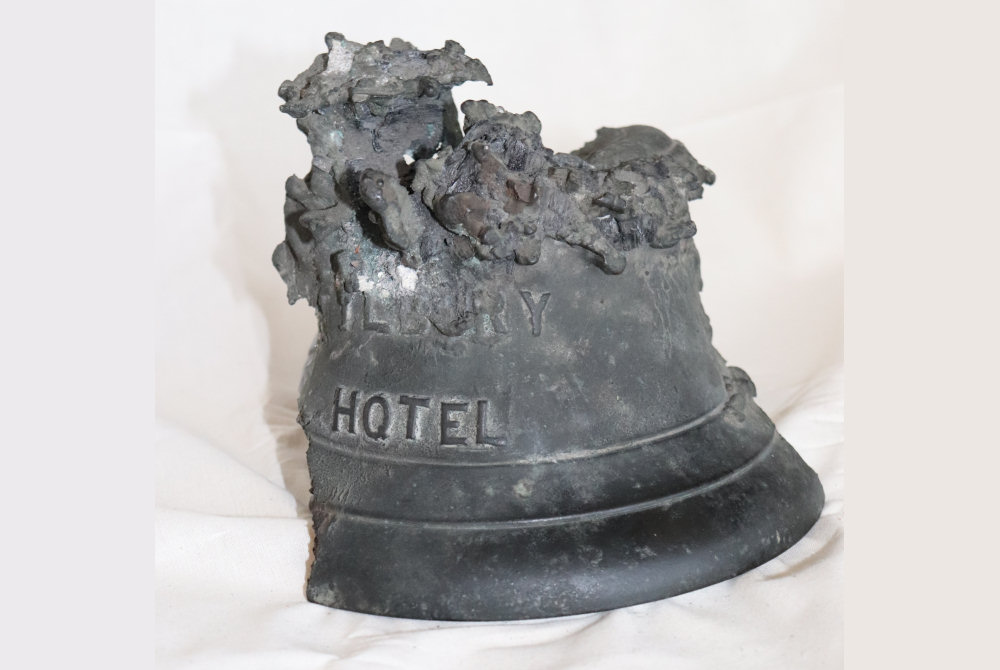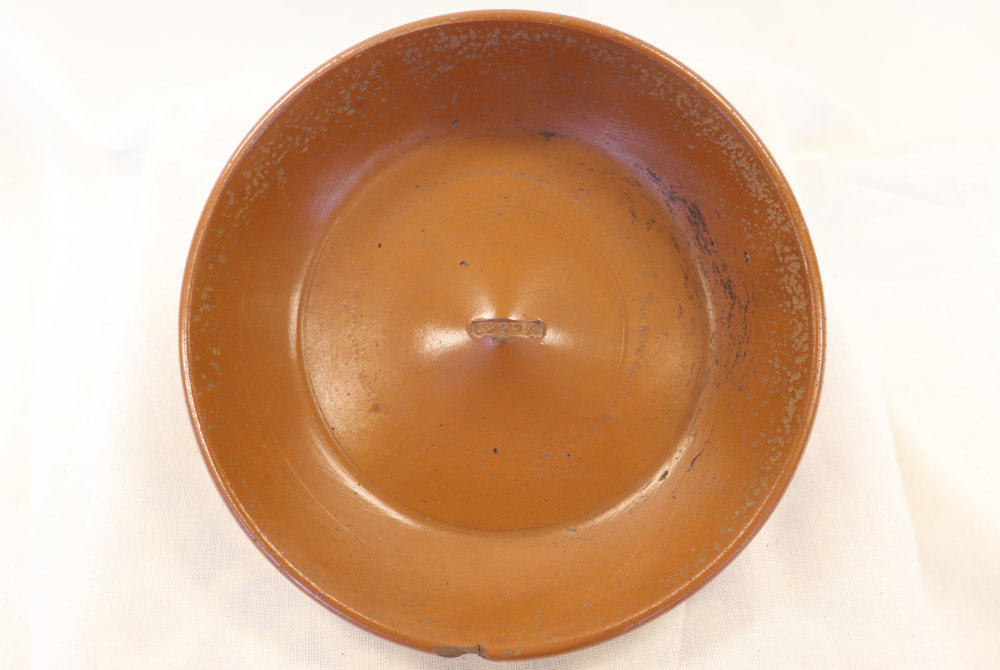 Photos above: the melted metal bell from Tilbury Hotel, which was destroyed by fire in 1944, and ancient Roman pottery from the first or second century AD.
We are currently creating a digital catalogue that will include details of every item we hold.
Loans
Normally we only accept loans to the museum for an agreed period and a specific purpose, such as an exhibition. Items loaned to the museum will be returned at the end of the agreed period.
You will be asked to sign relevant documentation when agreeing a loan.
Disposals
Where possible we avoid the disposal of objects under the museum's care. If disposal must take place, however, Thurrock Museum follows the Collections Trust Spectrum management standard.
Home to the collection
There has been a museum in Grays since the early 1900s. Before the current Thameside Complex was built in the 1970s, a local history museum was part of the Carnegie Free Library (photo below).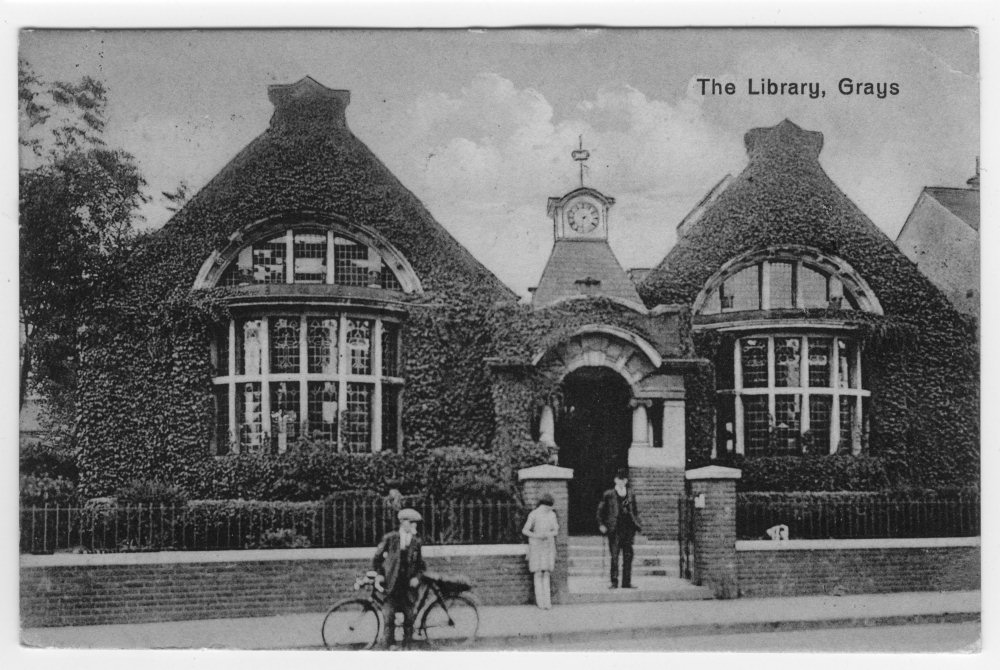 Thurrock Museum
First floor, Thameside Complex, Orsett Road, Grays, RM17 5DX
: 01375 413 965
: thurrock.museum@thurrock.gov.uk
The museum office is open to answer enquiries from 9am to 4:30pm, Mondays to Fridays, excluding public holidays.