Wing Commander Reginald Joseph Cowan Grant
Wing Commander Reginald Joseph Cowan Grant of the Royal New Zealand Air Force was killed in 1944, aged 29, during his 205th operation.[1] He had flown for a total of 673 hours and had 8 confirmed "kills" to his credit. He was awarded a Distinguished Flying Cross (DFC) twice and Distinguished Flying Medal (DFM) during his services.[2]
Photo below is from Auckland Weekly News, 28 October 1942, page 19, photographer unknown.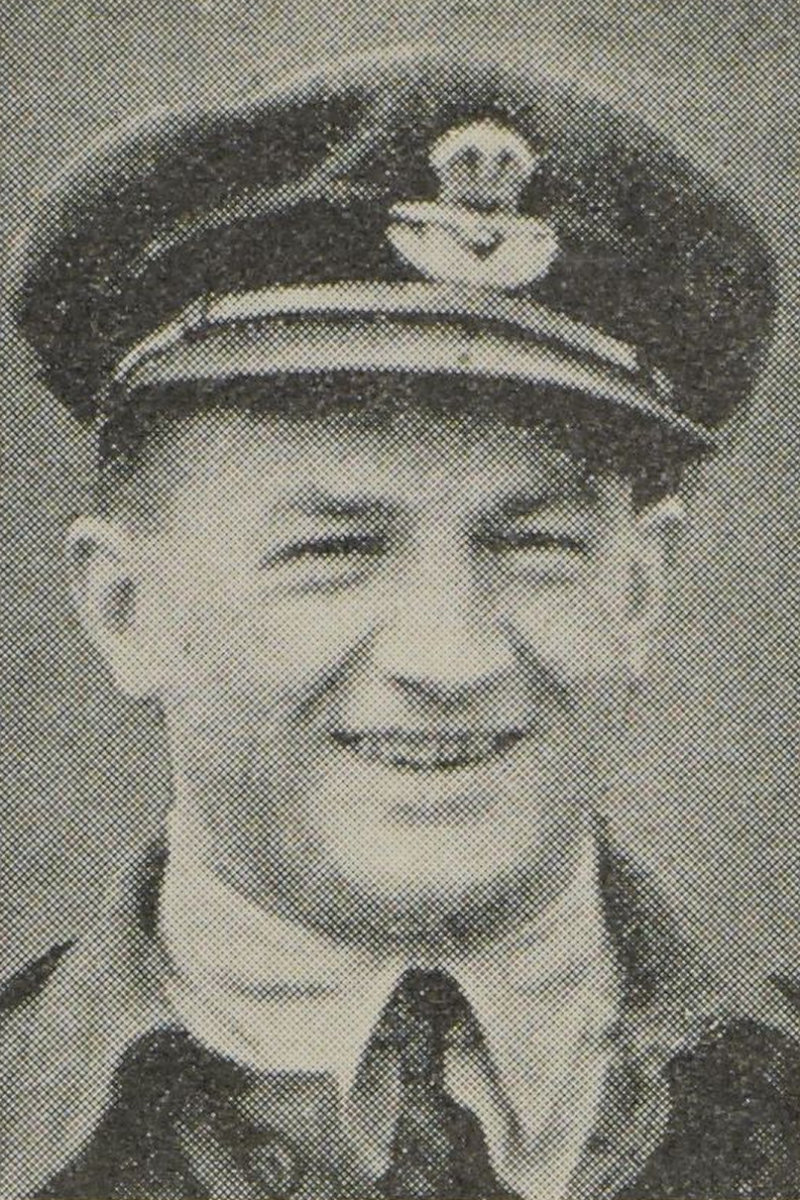 On Monday 28 February 1944, Mustang fighter aircraft from 65 Squadron RAF were detailed to take off as escort to a raid on a V1 rocket launch site in the Poix / Amiens area of France.
One of these aircraft, Mustang Mk 111 no FX996, piloted by Wing Commander Grant took off at 12:35pm but, 15 minutes later at 2,500 feet, the pilot reported he was experiencing engine trouble and broke away.
Gliding down to roughly 1,000 feet, he then rolled and was seen to abandon his aircraft at about 400 feet. The fighter crashed near Barrington's Farm, Orsett, which today is located on the eastbound A13 carriageway approximately 100 metres east of the A128 flyover above the main A13 London to Southend Road.
The pilot died when he struck the ground, having failed to pull his ripcord and open the parachute properly. Investigators concluded that oil thrown out of the engine may have obscured the windscreen and that prior to baling out the pilot may have been overcome with fumes. Grant is buried at Brookwood Military Cemetery, Woking, Surrey.[3]
Reginald Grant was born in Woodville, New Zealand on 3 June 1914. He joined the Royal New Zealand Air Force (RNZAF) in November 1939. On completion of flight training in March 1941, he was posted to join 145 Squadron based at Tangmere in the UK with the rank of Sergeant. He later joined 485 Squadron of the RNZAF.
In November 1942 his younger brother, Flying Officer Ian Allan Charles Grant, RNZAF died after being shot down flying a Supermarine Spitfire near Calais, France. They were flying together on an operation with 485 Squadron, RNZAF. Their elder brother, William Edward Grant, died of illness on 2 February 1932 whilst serving in the pre-war RAF.[4]
On 28 February 2004, 60 years to the day of his death, a brass plaque recording the incident was placed on a small garden area in the grounds of Orsett fire station, very close to where Reginald Grant lost his life.
Senior Fire Service officers were present for a memorial service of around 100 people, as were on-duty watch and several members of Reginald's family who had travelled from as far as California to Orsett. During the ceremony they took part in a minute's silence to remember Reginald and the service of thousands like him, in defence of the UK whilst miles away from home. A bugler from the fire service band played the last post and a "fly past" by a preserved P51 Mustang took place at the same time.
In September 2010, a room-naming and unveiling ceremony was held at HQ No. 485 Wing at Whenuapai, outside Auckland, in honour of 3 former Second World War Commanding Officers of No. 485 Squadron, one being Grant.[5]
References
Sources for this article were: